We are pleased to share with you all the First Voyages of Dark Canadee.
Dark Canadee, is a twisted poetry fantasy, set in an alternative Canada Water, and tailor-made by T.S. Eliot Prize-nominated Glyn Maxwell for the times in which we find ourselves. The project takes the form of a serial literary fiction where, each fortnight, 6 poets sail into a dark port to take shelter from a swirling plague and join clandestine writing workshops. The world is fabricated, but the poems are real, submitted by participants before each voyage, and Glyn's feedback on these is genuine, being skilfully woven into each narrative. Part avant-garde tutorial, part publishing experiment, this promises to be a unique experience and we hope you would like to join us for these first sessions.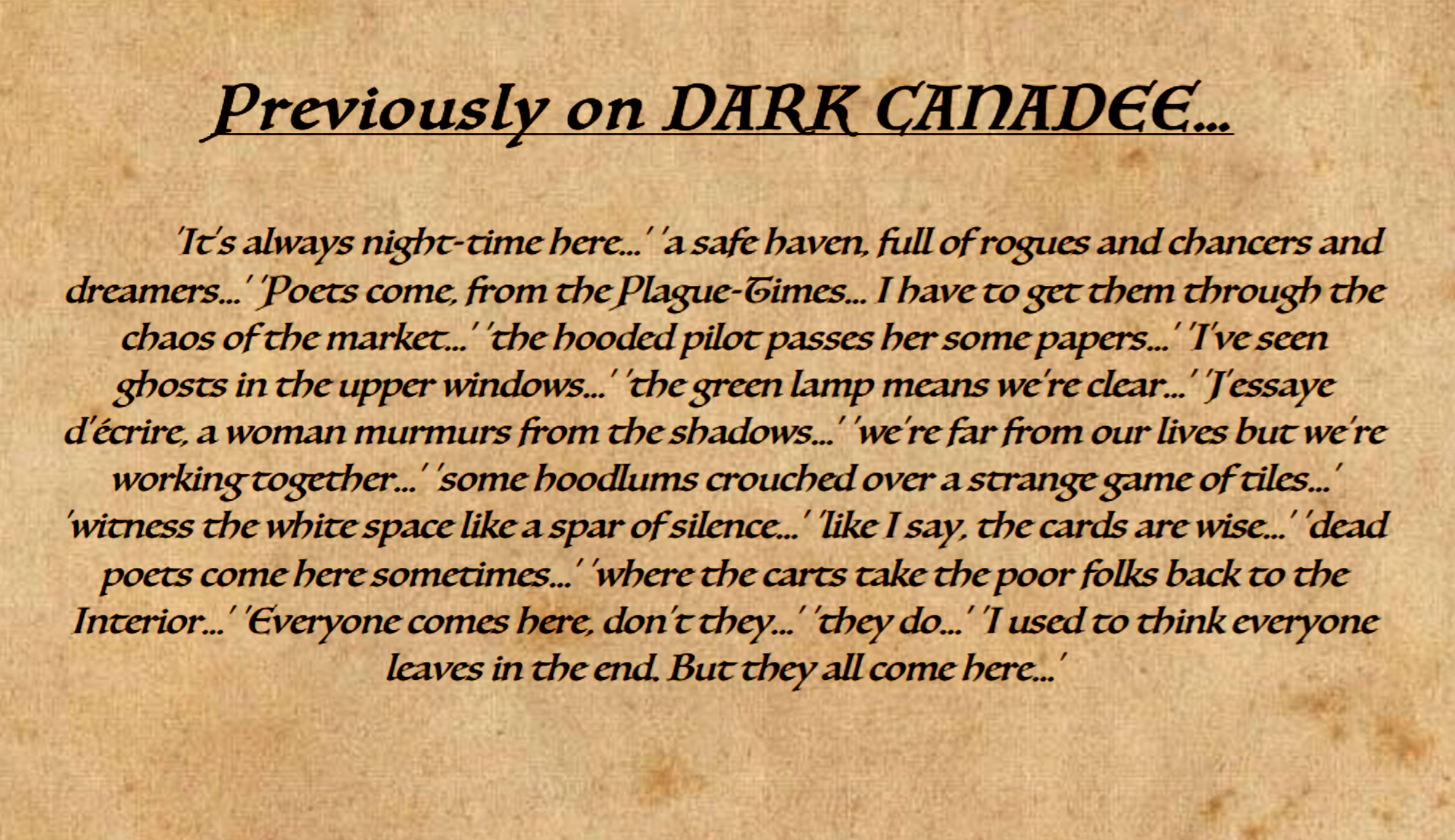 You can see the pilot in the series here, read the First Voyage here, the Second Voyage here, and the Third Voyage here.
The next voyage is scheduled for 21 April, with the submissions being due on this date and the new instalment being published one week later. You can book your voyage here.