Poetry School is proud to be part of Arts Council England's National Portfolio of Arts Organisations from 2018-22. Our annual grant is £140,409.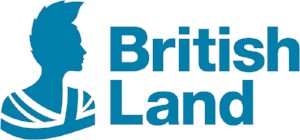 We would like to acknowledge our partnership with British Land who have enabled the School's move to Canada Water. We look forward to delivering projects within the Southwark community and working with British Land to embed poetry in the borough.

The Paul Hamlyn Foundation funded Poetry School for a two year project that sought to enlarge the franchise for poetry reading and writing, with an emphasis on digital delivery and socially networked ways of developing poetic skills. This project resulted in the CAMPUS network and its free programme of engagement. We are hugely grateful to the support that Paul Hamlyn have given the organisation in this venture testing and evaluating new concepts outside.
We would also like to thank the following generous trusts and individuals who fund our work:
The Dovehouse Trust
Iain and Mariko Drayton and family
Hugh Rayment-Pickard
Daphne Astor
Andrew Hewish
Raymond Antrobus
Dido Goldsmith
Alexander Goldsmith