We've reached the half-way point of our look at the ten poets shortlisted for Primers Volume II. We've thoroughly enjoyed the work of Ben Bransfield, Cynthia Miller, Emma Jeremy & Marjorie Lofti Gill so far and we are delighted to introduce you to the work of another poet now. Judges Jane Commane and Jacob Sam-La Rose are currently considering who will make the final three and enjoy mentoring and publication from Nine Arches Press.
And that next poet is…
Marvin Thompson
Marvin Thompson was born in London to Jamaican parents, and now lives in mountainous south Wales.  As well as having an MA in Creative Writing, his poems have appeared in numerous journals.  These include Stand Magazine and The Poetry Review.    
from 'An Interview with Comedy Genius Olivier Welsh'

1. When did you first know you wanted to be a stand-up comic?
The sun has got his hat on. Hip. Hip. Hip
is what Gramps drawled during drives to sea air
where throats were eased from hay fever's gloved grip.
Those days kicked off by Gramps' Art Deco leer.
In shorts and Yankees cap he'd yawn or scowl
and switch from Dad's dub to Radio 3.
Then in old Jamaican patois he would howl:
'Watch the road. Stop trying to kill me!'
The taunting tone was a game for us three.
How long could we cork up our wild cackling?
I'd mimic Gramps till Adam's apples jigged.
'You'd be a stand up star,' Gramps said hoarsely.
I'd smell his grave's rain-wet soil whilst dreaming
the girls I'd kiss after each Vegas gig.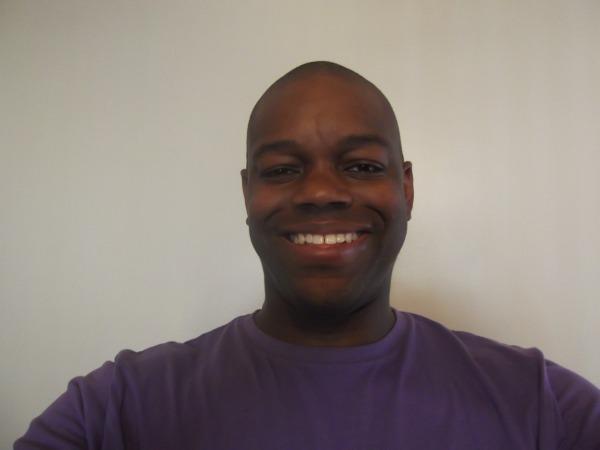 We'll be posting poems from the final five shortlisted poets over the next week, and you can find out the full Primers shortlist here.
Save