Time for another glimpse into the work of a Primers II shortlisted poet, as we deliberate picking the final three from a ten-strong shortlist. Our first two featured poems were 'Copper Calf' by Ben Bransfield and 'Leave' Cynthia Miller. Today, we're exploring the work of Emma Jeremy.
Emma Jeremy
Emma Jeremy is 23 years old and originally from Bristol. She moved to London to attend Brunel University in 2011, and now works for a children's charity. Her poetry has appeared in Rising, Nutshell, Roulade and  Poems in Which.
In the Mouth of Something
The houses on the left hand side of the road lean forwards slightly.
All the neighbours run to their windows. They poke their fingers
through the blinds and snap them open, pressing their faces to the
glass. Any cats climb onto tables, or the tops of doors. TVs become
muted and ovens turn themselves off. The noise from the nearby
motorway stops being a problem. Everything feels a bit like slow motion.
And upstairs, a boy looks above the sink in the family bathroom,
at a patch of unpainted wall where the mirror used to be, and tries
to figure out what to do next. Underneath him, underneath you,
in the basement of the house, a fox tries to eat an entire loaf of bread.
Outside, it feels like the wind changes direction, but it doesn't.
Any birds land on the nearest roof. All the cows lie down.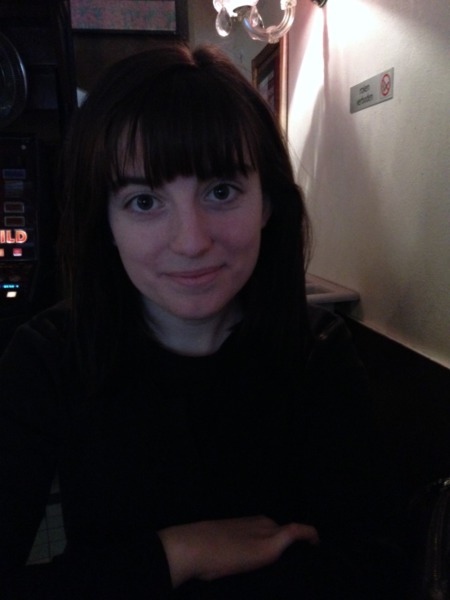 Stay tuned for features on all the shortlisted poets over the next week, and find out the full Primers shortlist here.