To celebrate the first annual National Writing Day, The Poetry School will be publishing a series of articles on life as a working poet, staging a Twitter takeover, and providing a brilliant classroom writing activity.
We'll have insightful articles on the day from:
These three articles will guide you through the highs, lows, realities and practicalities of a life in verse, so check out www.poetryschool.com on 21st June.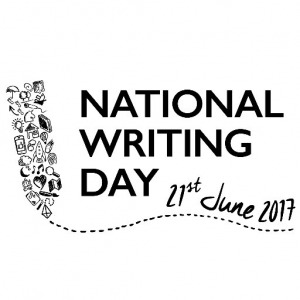 We'll also be handing over the keys to our Twitter account to two brilliant poets who'll be taking part in all the day's social media activities. Follow @poetryschool and look out for:
Inua Ellams, internationally touring poet, playwright, and performer, on the morning Twitter shift
And Victoria Kennefick, winner of the Saboteur Award for Best Poetry Pamphlet, taking over in the afternoon.
So 'Write. Snap. Share' the #viewfrommywindow and #tellyourstory! Inua and Victoria will be there providing feedback, writing about their own views, and generally joining in. Follow us on @poetryschool.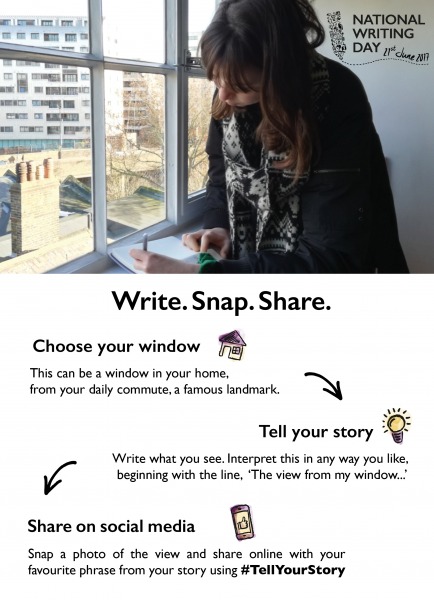 National Writing Day takes place on 21st June 2017 and is coordinated by First Story, a national literacy charity dedicated to changing lives through writing. The day is funded by the Old Possums' Practical Trust (T.S Eliot's Literary Estate) and Arts Council England.
In its first year, National Writing Day will give people across the country the chance to find their own voices through a programme of activities focused on writing. We want schools, libraries, writing groups and communities across the country to experience the pleasure and power that comes from writing creatively.
Save
Save
Save