Poetry & Visual Art Gallery Day: Itinerary
Poets have long drawn inspiration from painters and sculptors; with the rise of a new generation of artists challenging traditional media, can we find in them a source for poems that push boundaries in a similar manner?
As part of Tamar Yoseloff's  Poetry and Visual Art course, students will be taking part in an exciting Gallery Day to find inspiration for new poems, which they'll work on in the Workshop Day four weeks later. Places are still available if you'd like to join in! 
Tate Britain: 10:30am
The day will start at Tate Britain, at 10:30am, where Tamar will provide introductory notes on the Susan Philipsz installation: 'War Damaged Musical Instruments', a sound and video installation by the Turner Prize-winning artist, which features recordings of British and German brass and wind instruments damaged in conflicts over the last 200 years.
After time in the Duveen Galleries, students will have time to explore the contemporary galleries in the permanent collection before lunch between 12:30 and 13:30.
Thomas Dane Gallery: 14:00
After Lunch, the group will be leaving Tate Britain from Pimlico Station and taking the Victoria Line to Green Park to visit the Thomas Dane Gallery. There, they'll explore 'Free Fall', an exhibition of new sculptural works by the Brazilian artist, Alexandre Da Cunha.
The White Cube: 14:30
From there, it's a short hop to The White Cube at 14:30 to see Park Seo-Bo's 'Ecriture'. a collection of paintings by the Korean artist, who was a contemporary of Lee Ufan, considered to be the father of the Dansaekhwa Movement.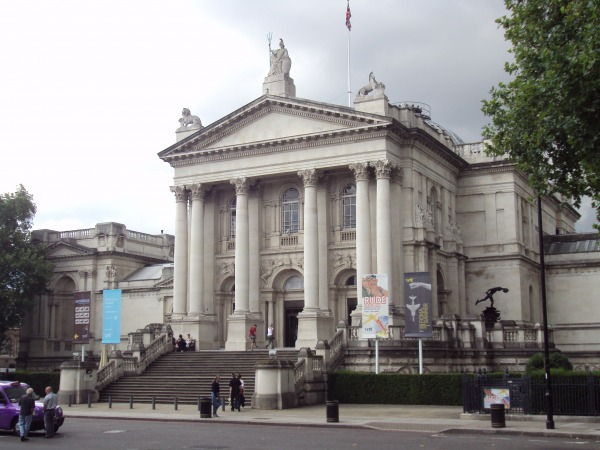 Round-up at Richoux: 16:30
Finally, the group will reconvene at Richoux on Piccadilly for a round up of the day. After that, of course, it's time for you to get writing for the Workshop Day.
If you'd like to join Tamar Yoseloff for the tour and the subsequent workshop day, you can find more information here.