Tell us about your workshop
Claire: It's going to be a playful take on the poetry review workshop, which will hopefully encourage more people to give it a go…
Does travel broaden the mind?
Claire: Only when travellers get off the beaten track (of their mind/space).
Going anywhere nice on your holidays this year?
Claire: Doing the usual trip to Brittany: can't wait to gorge myself on crêpes, cheese croutons and cider!
What's on your holiday reading list?
Claire: Donald Gardner's The Wolf Inside, Chris McCabe's In the Catacombs, Vanessa Kisuule's Joyriding the Storm!
Book your place on Claire's workshop, Poetic Tripadvisor – how to review poetry, Wednesday 23rd July 2014, 10:30am-1pm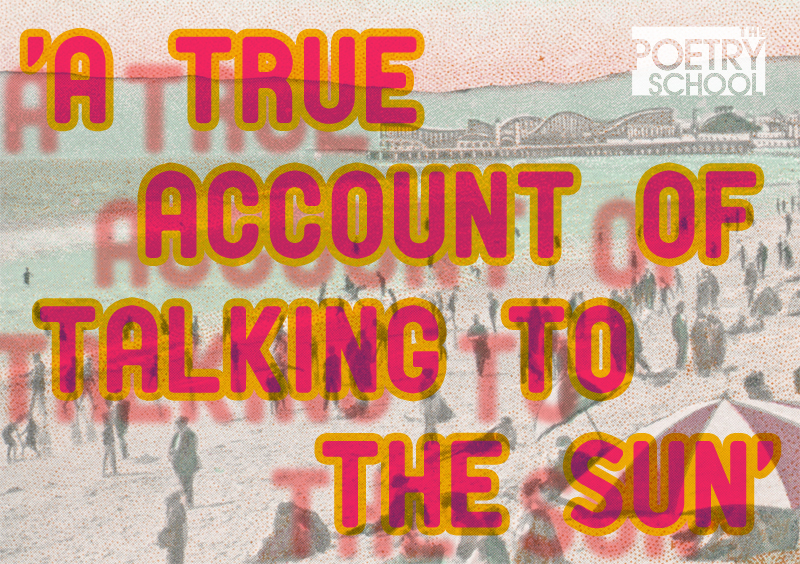 A True Account of Talking to the Sun: a poetry summer school
21 July – 25 July 2014
A full programme is available here. To book, visit www.poetryschool.com or ring 0207 582 1679