Heather Phillipson's Whip-Hot & Grippy is a nightmarish, lurid inventory of news cycles, junk food, sex, bodies, and failed communication 'come to thrash the living daylights out of you'.
If 2016 was the year that Heather Phillipson 'lost [her] sense of humour' (by her own account), 2019 is the year she has channelled nihilism and existential dread into her artwork and poetry — focusing on the apocalypse, animal-human relationships, and how technology makes everything better and worse at the same time.
Whip-Hot & Grippy is a companion to Phillipson's BALTIC Centre for Contemporary Art exhibition The Age of Love (19 October 2018 – 31 March 2019) (the collection's cover is constructed from looped videos in the exhibition). I visited Phillipson's exhibition roughly once a week during its run, feeling the black gravel underneath my boots, staring into the hypnotic eyes of a giant black cat, watching animals mate in psychedelic videos, sitting on a pile of bark to listen to a poem about animals eating and excreting grass. Phillipson remixed the nineties dance track 'The Age of Love' for the exhibition, cutting it with the cries of kittiwakes, so that it felt like a warehouse rave after the apocalypse, where all the people had died, and the animals had come to party instead, free at last from our destruction.
In part concerned with the relationship between technology and nature, both Phillipson's exhibition and collection ridicule the absurdity of surveillance. In 'hankering incarnate & the apocryphal sputum bath-craze', the speaker taps into their existential dread:
But why must there
always be someone watching? Can you live-feed connect with the idea
of God?
Everything we see and hear is passed but had
we not crawled so far up our personalised stalks quivering in our own
static orbits we might have spotted that.
Phillipson takes an absurdist loss of metanarrative – the loss of faith and God, and greater meaning – and turns this to technology. Phillipson's speaker ridicules the reader, and how social media and a constant news cycle has caused us to believe that our individual experiences and opinions hold worth; we're so focused on believing people care about our hot takes that we ignore the real problem. The news 'comes leaking out / into what's called the living room', but it's not 'as if the news has consequences' ('Splashy Phasings').
The idea of constant surveillance reveals an overwhelming sense of apathy. In turning inwards, becoming self-obsessed, physical and verbal communication collapse. Sex becomes 'reliable': 'Our mouths was sex. Stapling documents was sex. Automated weaponry was sex' ('Guess what?'); life becomes filled with 'EVENINGS // of general can't-be-arsed-ness' ('CHEERS!'). Apathy pervades everything, even the impending threat of apocalypse. Each time Phillipson's speakers seem alarmed by the prospect of death, they ultimately accept it, as if there's nothing that can be done:
IT WOULD BE WEIRDER
NOT TO BE HAVING NIGHTMARES
RIGHT NOW and imminently
it'll be too late to even smell
the dead bodies
When they do attempt to talk about the apocalypse, the speakers' ponderings are gauche, chaotic, and bathetic, describing it as 'the sky flopping straight down / into our sewer system' ('more flinching'), ultimately showing that they can't describe what's happening or will happen. In trying to make meaning in the senseless world, the speakers turn to the grotesque nature of bodily functions, relying on 'body odours' as 'forms of empathy' ('CHEERS!'). Even then, menstrual cycles become unpredictable and a source of existential dread:
'in pubic places
an egg hurls out monthly-ish with
great strength let's regard it
EVERY TIME U SEE AN EGG
THAT MIGHT HAVE BEEN SOMEONE
urging forward with nostrils with intentions'
For Phillipson's speakers, their loss of meaning is couched in consumerism, the blurring of food and technology. In 'Guess what?', Phillipson rewrites the creation story:
From the get-go, we went along with the whopping scam. The whole
planet looked like food, and all its muddy creature our handy / cosmic
pizza.
Much of Whip-Hot & Grippy is a lurid, loud, and technicolour blurring of 'high' and 'low' culture, a desperate 'shovelling down sound-bites & sicking them / over our saddest images' ('some things') –
an attempt to feel anything. Phillipson's poems are littered with advertising speak, hashtags, junk food. Trying to find meaning is pointless, and the speakers turn inwards again, pushing the realms of reality to a trippy and hostile ridiculousness:
Many of us are starting to think
with our mouths and what's welling
behind mine is a violent Pink Wafer
riding an ooey-gooey dream-tide
of floating Chipsticks
deep-fried
child's teeth, like I stuff in
bovine hairballs, cat-gutstrings,
rinkydink semi-quavers, knickerbocker
glories, kidney stones'
('everything slapped and candied and opening')
The poems echo Jennifer L. Knox's A Gringo Like Me (2007) or Arielle Greenberg's notion of the Gurlesque, full of 'pop-culture detritus'. The speakers are constantly seeking pleasure and self-fulfilment, always being underwhelmed by the disappointing realities of the world. Images of femininity, sexuality, and aestheticised cuteness become imbued with grotesquerie, violence, and threat as the world spirals further into meaninglessness: bodies are melting, bleeding, food is stuffed into our mouths, vomited, or discarded and decaying. In turn, the collection exposes that we – supposedly reasonable, intelligent beings – have animalistic sexual drives and impulses.
Phillipson critiques our status as 'higher' beings in the second half of the collection titled 'more flinching', which consists of a sequence of poems exploring the status of military service dogs alongside the death of the speaker's pet dog. As 'no one wants to come back as a cloned dairy cow or a dancing cobra' ('Earlye in the Morning'), in 'more flinching' Phillipson explores what we expect and take from animals, forcing dogs to wear
ONE SIZE
FITS ALL dogs'
body-armour with
ballistic- / stab resistancy
As the speaker attempts to come to terms with the death of her dog, she finds he is 'spreading into all stories in the newspapers'. With this comes the realisation that the relationship with a dog might be one-sided. The speaker appreciates that, as the dog was euthanised, she was there to 'inhale his fur and weep / for my benefit', and, through the death of a military service dog, understands that all our acts of war are selfish and senseless.
In its nihilism, references to pop culture, destabilising ridicule of everyone and everything, Phillipson's work is exactly what I want, all the time. It's like reaching a point of existential crisis, calling a friend you haven't spoken to in a while, and hearing them say exactly what you have been thinking and feeling. Yes, 'if we accept the world as totally fucked / there's a lot worse coming' ('more flinching'), but Philipson suggests that we at least won't be alone in our dread.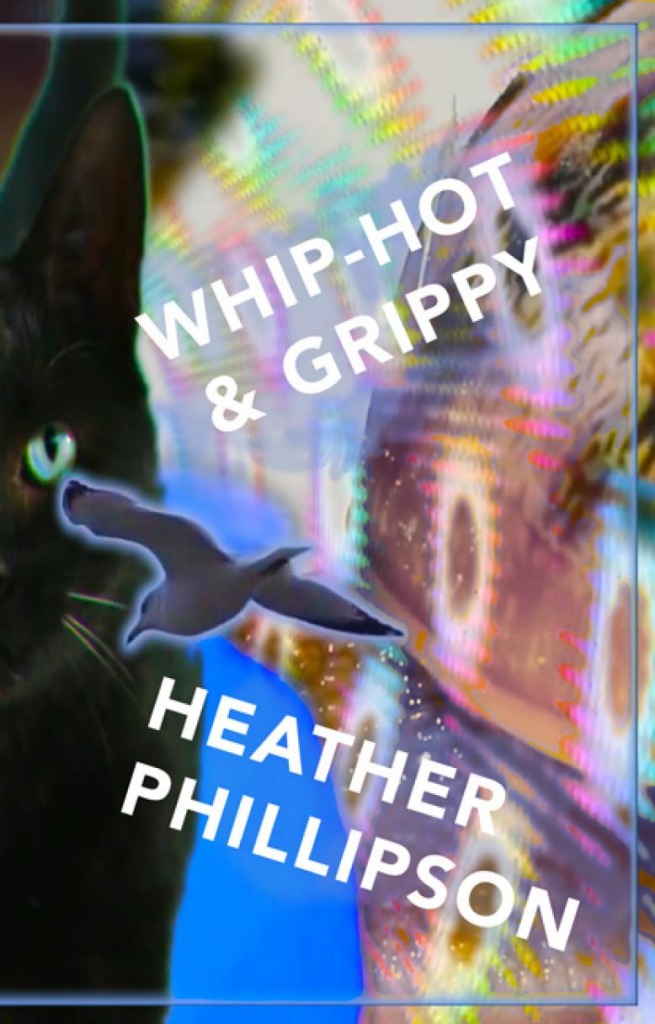 If you'd like to review for us or submit your publication for review, please contact Will Barrett on [email protected]