Today's poem is an extract from If I lay on my back I saw nothing but naked women, a sequence of prose poems by Jacqueline Saphra, illustrated with linocut prints by Mark Andrew Webber. Told from a child's perspective, the poems recount quirky, sometimes unnerving, scenes of family life, featuring a cast of eccentric parents and step-parents, and scenes where words themselves appear to have an agency of their own. To read Ben Roger's interview with Jacqueline Saphra, click here.
At Poetry in Aldeburgh: Jacqueline Saphra will read as part of 'Jacqueline Saphra & Friends', which will also feature Annie Freud, Jean Atkin and Ethan Saphra.  This event will take place on Friday 4th November, 8.30-10pm in the Peter Pears Gallery.  The event also includes an open-mic slot.
from If I lay on my back I saw nothing but naked women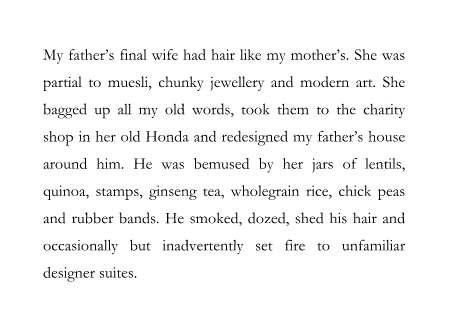 (Emma Press, 2014)
Writing Prompt – Cloud Appreciation
Usually, if you lie on your back inside you will see ceilings, and outside you will see skies.  Today's prompt explores the latter, and invites you to take a visit to the Cloud Appreciation Society (CAS), and marvel at a majestic gallery of clouds.
Select a photo from the many available on the site and create a poem based on one of the images.  This is akin to an ekphrastic exercise, where you use words to describe a work of visual art, though of course this is nature's own artwork.  To add a surrealist spin, partake in some nephelococcygia, the act of seeking and finding shapes in the clouds.  This word originates from the Greek comedy The Birds written by Aristophanes in 414 BC, in which characters, sick of urban corruption, form an imaginary city to escape to, a utopia called Nephelococcygia, also known as Cloud Cuckoo Land.