We're thrilled to announce that The Poetry School will be Guest Editor of issue #4 of Butcher's Dog magazine.
It is extremely exciting to have been given this opportunity to broaden the scope of the Butcher's Dog guest editorship scheme and we look forward to reading through all the submissions, discovering ear-catching new poems, and engaging in lively debates with our fellow co-editors – Luke Allan, Sophie F Baker, Jake Campbell, Amy Mackelden, Andrew Sclater and Degna Stone. Butcher's Dog originally emerged as the result of joint bursary programme organised by New Writing North and The Poetry School, so it is wonderful to be able to revive our relationship with these talented writers again.
We hope to bring to this guest editorship a huge enthusiasm for contemporary poetry and a focussed desire to learn more about the magazine editing process, creating more transparency about how the world of poetry publication works in uncovering new voices in poetry. The Poetry School is deeply committed to the diverging communities of readers and writers that both sustain and enliven contemporary poetry, so we hope this new collaboration is just one step towards helping many others recognise some of the highly original and important work happening at the grassroots level all over the UK.
Throughout the collaboration there will be several blog posts tracking the process of editing Butcher's Dog #4, from submissions to launch, giving poets and readers an understanding of the things magazine editors are looking for and dispelling a few myths along the way.
Send us your poems!
The submission deadline for Butcher's Dog #4 is 10 August 2014. Anyone can apply.
Applicants are requested to submit up to three unpublished poems via https://butchersdog.submittable.com/submit. Butcher's Dog #4 will be published in Autumn 2014 and launched at the Durham Book Festival in October.
About Butcher's Dog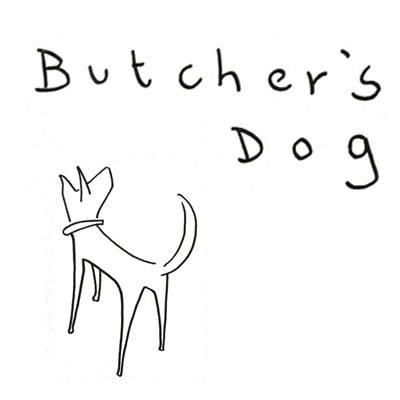 Butcher's Dog is a printed poetry magazine which was founded in the North of England by a group of Northern Promise Award-winning poets. The magazine seeks new and exciting work from poets based anywhere in the UK, whilst maintaining a friendly focus on the North of England.
More information, including how to buy the current issue – and all back issues – is available on the website at www.butchersdogmagazine.com.