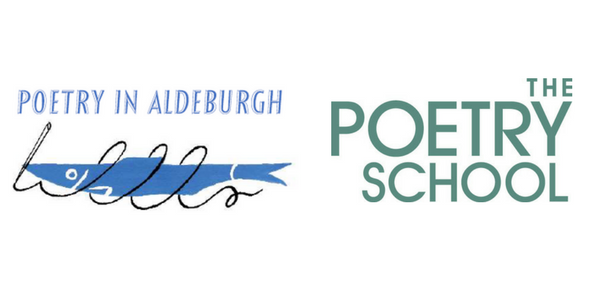 The Poetry School and Poetry in Aldeburgh are delighted to announce that the 2018 Poetry in Aldeburgh Festival will be curated by the Poetry School and the poet Paul Stephenson.
The three-day festival will take place on the weekend of 2nd-4th November, 2018 and feature readings, workshops, films, and more from internationally-renowned poets.
With 20 years of experience as the UK's leading provider of poetry education, the Poetry School will produce a high-quality, unique and diverse line-up of workshops, talks and educational opportunities for writers.
Paul Stephenson, who is volunteering his time to Poetry in Aldeburgh, will help orchestrate the festival's line-up of readings, continuing the tradition of bringing the world's best poets to the Suffolk Coast.
Poetry School Director Sally Carruthers said, "We at the Poetry School are delighted to be continuing our creative relationship with Poetry in Aldeburgh and the team there. Having worked with Paul last year we can't think of a better co-curator for 2018. His knowledge of the festival and his talent as a poet are second to none.
"We look forward to delivering more exciting programming, and new partnerships with our friends across the poetry world, as well as providing engaging opportunities for poets and audiences in the unique atmosphere of friendship and camaraderie for which the festival is becoming known."
Paul said, "This is a fantastic opportunity to work closely with the Poetry School and many other poetry organisations to ensure we can put on the most enjoyable and stimulating Aldeburgh weekend possible."