Did you know that, in addition to our programme of courses and workshops, the Poetry School also offers one-to-one tutorials, manuscript assessments, and mentoring arrangements?
We love pairing up students with the right poet for their needs, so we're delighted to introduce you to some of the newest poets on our tutorial books, all of whom are available for one-to-one teaching.
No one here in your area? Have a look at our full list of available tutors – including Kayo Chingonyi, Clare Pollard, Jack Underwood, John McCullough, Katy Evans-Bush and more. For prices and further details, click here.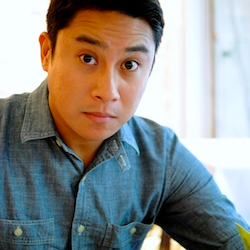 R.A. Villanueva (London)
R.A. Villanueva's debut collection of poetry, Reliquaria, was selected by Kwame Dawes as the winner of the Prairie Schooner Book Prize and published by the University of Nebraska Press in 2014.
New work appears in Poetry, Prac Crit and the Forward Book of Poetry 2017, Guernica, The American Poetry Review, and widely elsewhere. His honors include the inaugural Ninth Letter Literary Award and fellowships from Kundiman and the Asian American Literary Review. A founding editor of Tongue: A Journal of Writing & Art, he lives in Brooklyn and London.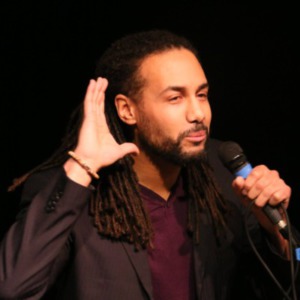 Sai Murray (Leeds / Manchester)
Sai Murray is a writer, poet and graphic designer of Bajan/Afrikan/English heritage. His debut poetry collection, Ad-liberation, was published in 2013: "social commentary at its best… wry, witty and biting… traverses standard poetry and prose", The Jamaica Gleaner.
Sai has performed throughout the UK, across the US, Africa and in the Caribbean. In 2015 he was lead writer on Virtual Migrants' touring production Continent Chop Chop, and has been commissioned for: Weatherfronts: Writing Climate Change (2015); Action Saro-Wiwa (2015); C Words: Culture, Carbon, Climate, Capital (2009); Southwark 2007B Poet in Residence (2008). As a youth poet coach Sai has won several poetry slams including the largest ever UK national slam, Shake the Dust (2012).
Currently Sai holds positions as: founding poet facilitator/mentor on Voices that Shake!; resident poet at Numbi; facilitator/mentor of The Write Stuff; arts and politics editor of Sable LitMag; artistic director of Scarf magazine; and board member of Remember Oluwale. Sai's poetry and short stories feature in the anthologies: Red; Closure; Creative Freedom; Tangled Roots.
Through Liquorice Fish Sai has designed, edited and published several books/resources including: No Condition Is Permanent: 19 Poets on Climate Justice and Change (2010); Abeng Soundings: A Timeline of Anti-Slavery Resistance (2008); Cross Community Dialogue Facilitation Toolkit (2007).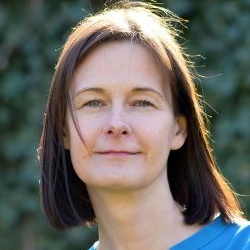 Heidi Williamson (Norfolk / Wymondham)
Heidi Williamson is a poet, writing tutor and mentor. She studied poetry and prose at the UEA and regularly works in schools, museums, private companies, as a writer-in-residence, and with arts and literature organisations throughout the UK.
Her first collection Electric Shadow (Bloodaxe, 2011) was a Poetry Book Society Recommendation and shortlisted for the Seamus Heaney Centre Prize for Poetry. Her second collection, The Print Museum (Bloodaxe, 2016), won the East Anglian Book Award for Poetry and the Book by the Cover Award.
She is a qualified Writing Coach and professional member (AMAC) of the Association for Coaching. She helps creative writers of any genre resolve issues and work towards goals in face-to-face sessions at Writers' Centre Norwich and world-wide through The Writing Coach.
She has over twenty years' experience developing and delivering writing workshops for a wide range of large corporations and arts organisations.
In 2008 and 2009 Heidi was writer-in-residence for the London Science Museum's Dana Centre. From 2011-2014 she was writer-in-residence at the John Jarrold Printing Museum.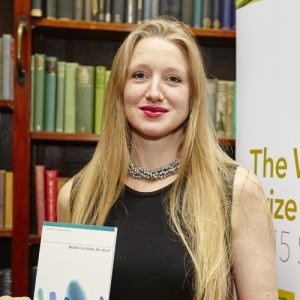 Rebecca Goss (Email only)
Poet Rebecca Goss grew up in Suffolk and returned to live in the county in 2013. She lived in Liverpool from 1992 – 2013, where she studied English at Liverpool John Moores University. She completed an MA in Creative Writing at Cardiff University, then taught Creative Writing at Liverpool John Moores University for some years. Her pamphlet Keeping Houston Time, came out in 1997 with Slow Dancer Press. Her first full-length collection The Anatomy of Structures was published by Flambard Press in 2010. Her poems have appeared in many literary journals, anthologies and have been broadcast on BBC Radio 4 and BBC Arts online.
Her second collection, Her Birth was published in 2013 by Carcanet/Northern House. It was shortlisted for the 2013 Forward Prize for Best Collection, won the Poetry category in The East Anglian Book Awards 2013, and in 2015 was shortlisted for The Warwick Prize for Writing and The Portico Prize for Literature. In 2014, Rebecca was selected for the Poetry Book Society's Next Generation Poets.
You can read a 'critical perspective' of Rebecca's work at British Council Literature and listen to her read poems at The Poetry Archive.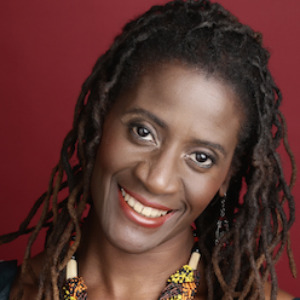 Kadija Sesay (Brighton / London)
Kadija Sesay is the founder/publisher of SABLE LitMag, and SABLE LitFest and SABLE Writer's Hotspot – creative writing retreats. She is the series editor for the Inscribe imprint of Peepal Tree Press that publishes work by Black British writers. The Inscribe imprint includes the highly acclaimed anthologies, Red: Contemporary Black British Poetry (2010) and Closure: Contemporary Black British Short Stories (2015).
She is a qualified coach and tutors writers in poetry, prose and professional development ; has taught on Arvon courses in all genres and continues to teach creative writing in various settings from community centres to literary festivals and in educational institutions from primary to tertiary. She also mentors poetry and fiction writers. She is the editor of several other anthologies of work by writers of African and Asian descent, including, Dance the Guns to Silence: 100 Poems for Ken Saro-Wiwa (with Nii Ayikwei Parkes) and IC3: The Penguin Book of New Black Writing in Britain (with Courttia Newland).
She has published her own poetry, short stories, essays and articles in magazines, journals, anthologies and encyclopedias in the UK, USA and Africa and been broadcast on BBC World Service. Her poetry collection, Irki (which means 'Homeland' in the Nubian language) was published by Peepal Tree Press (2013) and shortlisted for the Glenna Luschei Prize for African Poetry (2014).
She has developed an app on Pan Africanism and Poetry alongside her forthcoming poetry collection The Modern PanAfricanist's Journey for which she was awarded a research and development Grants from Arts Council England and is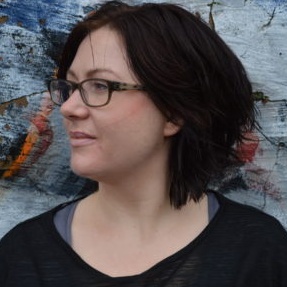 Melissa Lee-Houghton (Blackburn)
Melissa Lee-Houghton is a poet & writer of short fiction, selected by the Poetry Book Society as one of the Next Generation Poets 2014. She was born in Wythenshawe, Manchester in 1982, and grew up in Lancashire.
Her debut release, Patterns Of Mourning, a book-length sequence recording a descent into madness during a troubled affair, was published by Chipmunka in 2009.
Her first major collection, A Body Made of You, a series of poems written for writers, artists, strangers, lovers and friends was published by Penned in the Margins in 2011.
Beautiful Girls was published in November 2013 by Penned in the Margins and was selected as a Poetry Book Society Recommendation for Winter 2013. The section of the collection titled 'Joseph' was also the winner of The New Writer's Prose & Poetry competition 2012, and the poem 'Square Man' was featured as The Saturday Poem in the Guardian in June 2014.
Sunshine was published in 2016, and has been shortlisted for the Costa Prize and named as one of the Guardian's Poetry Books of the Year. It includes the long poem 'i am very precious', which was shortlisted for the 2016 Forward Prize for Best Single Poem. Poems from Sunshine were published in Granta, The Rialto, The Morning Star, Prac Crit and Best British Poetry 2015.
Lee-Houghton is a recipient of a Northern Writers' Award for fiction, and is represented by RCW agency. She is a playwright, essayist, fiction writer and is currently writing a memoir.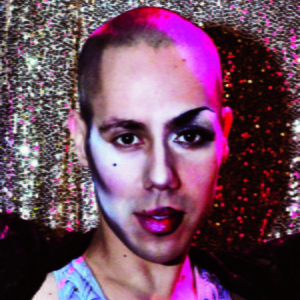 Adam Lowe (Manchester / Leeds)
Adam Lowe is a writer, publisher and creative producer from Leeds. He now lives in Manchester, where he writes poetry, fiction and memoir. Adam's poetry ranges from traditional forms to more experimental forms, taking in classical and contemporary influences. Adam's work is often feminist, socialist and queer, featuring elements of speculative fiction and life writing, and influenced by his Caribbean and British heritage. Adam has been LGBT History Month Poet Laureate and Manchester Pride Writer in Residence, and toured his solo poetry show 'Ecstasies' across the UK.
He runs the LGBT emerging writers programme, Young Enigma, supported by Commonword and Arts Council England. His 2012 collection Precocious (Dog Horn Publishing, 2012) was a reader nomination for the Guardian First Book Prize. Commissions have included Channel 4's 4thought.tv, The National Lottery for the 2012 Olympics, BBC Writersroom for West Yorkshire Playhouse, Zion Arts Centre (now Z-arts), and Conor McKee Productions for the Royal Exchange Theatre.
Adam has worked in schools, prisons and community settings. His work has appeared in print and online in such anthologies and magazines as Chorus: A Literary Mixtape (ed. by Saul Williams), Ten: The New Wave (ed. by Karen McCarthy-Woolf), The Cadaverine, Word Riot, Unlikely Stories, Flicker and Spark, Chimeraworld, Kaleidotrope, Cake, Tangled Roots, Vada Magazine, The Sunday Telegraph's LGBT History Month Magazine, PoetCasting.co.uk, and Ex Plus Ultra.
Last year, his poem 'Vada That' was selected as Guardian Poem of the Week. He has received four Lambda Literary Award nominations in both poetry and prose. Numerous titles he has published have made longlists and shortlists. In 2011, he was a finalist for the Eric Hoffer Award in Best New Writing and in 2012 he and his team won a Community History Award for the show produced during his residency at Zion Arts Centre. Photo credit: Drew Wilby