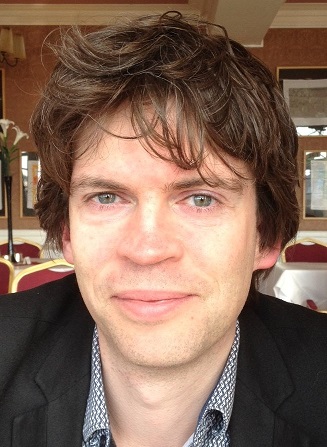 Poetry Schoolers, meet Ben. Ben, meet the Poetry Schoolers.
Some of you might have already met, mind you. Ben Rogers is a familiar face round London and Cambridge's poetry events. He's published a pamphlet recently with the Emma Press (Mackerel Salad)  and he's also featured in Carcanet's New Poetries VI.
Poetry in Aldeburgh is a collaborative initiative during which poets and poetry groups provide a weekend of readings, workshops and more at the Suffolk seaside during the first weekend in November.
The Poetry School is very happy to be a collaborative partner on this enterprise. We'll be hosting a reading during the festival, running an on-the-spot competition and supporting Ben as a Poet-in-Residence.
In the run-up to the festival, we'll be posting Ben's festival previews and interviews with festival-featured poets. As we all get closer to packing up and heading for the coast, he'll be taking over the Poetry School Twitter and Instagram accounts to scatter writing prompts, photos, vox-pops and other Festival related delights. And then when December rolls round, you'll be able to revisit your trip to Aldeburgh (whether you went in person or online) with the new poems that Ben will have created as part of his residency.
Watch the residency unfold on Twitter via @poetryschool , @poetryaldeburgh and @benrogers_7, and keep an eye out for Ben's first interview, coming soon.