Last year, the Poetry School launched 'Lo and Behold!' – a fund to support innovative poetry creation and promotion projects. From more than 150 submissions, five projects have just been selected and are about to start work.
'Lo and Behold!' was designed to fund projects that explore new ways of creating or promoting poetry – projects to create a little bubble of excitement and potential in the poetry world. We want to support fresh ideas, and to generate discussion around them to share with our students and the wider poetry community. In the piles of submissions we received, we were introduced to some wonderfully inspiring groups, individuals and ideas, and it was a hard job narrowing them down to the five that we were able to fund. However, the projects we've picked demonstrate a great range of approaches, and we can't wait to see them unfold over the next few months.' The succesful projects are …
Answers to the Rented World from Different Skies
Alistair Cartwright from Different Skies writes ' Different Skies, an experimental writing publication/collective, is creating a series of poetic postcards exploring the duplicity at the core of London's housing crisis. This new departure for the group – founded in Southwark in 2011 – will avoid stereotypical images such as towering skylines and hallmarks of the capital. Our postcards will instead focus on the everyday infrastructure of our capital – housing. The photographs, taken by DS editor Hannah Meszaros Martin, will capture Victorian terraces, sprawling Brutalist estates, plate glass monoliths, house boats and improvised shelters. The poems on the flipside, by regular contributor and architectural journalist Merlin Fulcher, will dig up the history of these buildings, conjuring the ghosts of a city that has always cultivated the best and the worst of both worlds. Alongside the postcards Different Skies will host a sunset walking tour with poets, community activists, academics and other guest speakers en-route. We'll also be dedicating one of our monthly writers meetings to themes raised by the project. Poetry school students and fellow travellers are warmly invited to share their work and join the discussion about place, property, history and resistance.'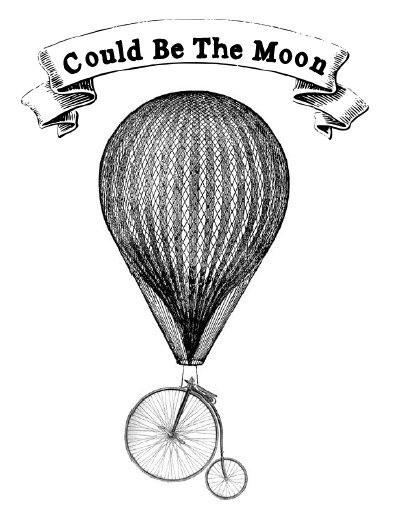 Chainmail (for Nicky Morgan) from Could Be The Moon
Caleb Parkin from 'Could Be the Moon' writes 'I've invited four friends to join in a series of 'open email-chain-letters ('chainmails'). The idea is to generate new work that links and creates dialogue between the disciplines of poetry, visual art, science, technology and engineering; to creatively rebuff the idea that Science, Technology, Engineering and Maths work is not 'creative', or that the arts somehow don't involve rigour and process. My hope is that we can celebrate, appropriate and create across diverse fields of work. It's a kind of written, improvised performance, crossing the false binary of Arts and STEM (Science, Technology, Engineering and Maths) practices; a game of 'Pass the Email Parcel', where the prize is new ideas, connections, understandings, and the email chain at the end – which I hope represents a little adventure in ideas, for us and the reader.'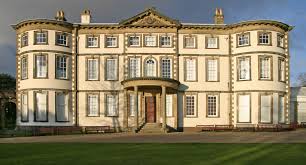 Frozen from Wordquake, Bridlington Poetry Festival and Sewerby Hall
Award-winning poet, Ian Duhig, will create a series of poetry interventions at Sewerby Hall, Bridlington, in response to its recent renovations and its position as a silent witness to some remarkable historical events, including The Battle of Flamborough Head (1779) and a meteorite landing close by in 1795, with an impact that resonated way beyond the physical. Situated amongst the objects and furniture, Ian's poetry will encourage visitors to think creatively about the building, its belongings and its history. Visitors will also enjoy a guided tour led by Ian around the hall, taking in his poems and being introduced to his highly original research methods, which he describes as 'de-search'. Ian's work will be on display at Sewerby Hall during Bridlington Poetry Festival (12-21 June) and will remain there until 28 June.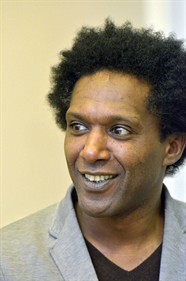 Invisible Kisses from Workers of Art and Wise Words Festival
Beth Cuenco writes 'Workers of Art reawakens wonder and encourages curiosity through offering audiences innovative encounters with poetry. Alongside Wise Words, a festival of poetry that takes place in Canterbury during the spring and autumn of each year, we are looking to develop an all year round programme of poetry inspired activity. We are delighted to have been awarded funding by the Poetry School to bring together renowned poet Lemn Sissay MBE, singer songwriter Emily Watts, dancers Rachel Birch-Lawson and Khyle Eccles and projection artist Pete Wallace, to explore the potential of a multi-disciplinary response to Lemn's beautiful poem Invisible Kisses.'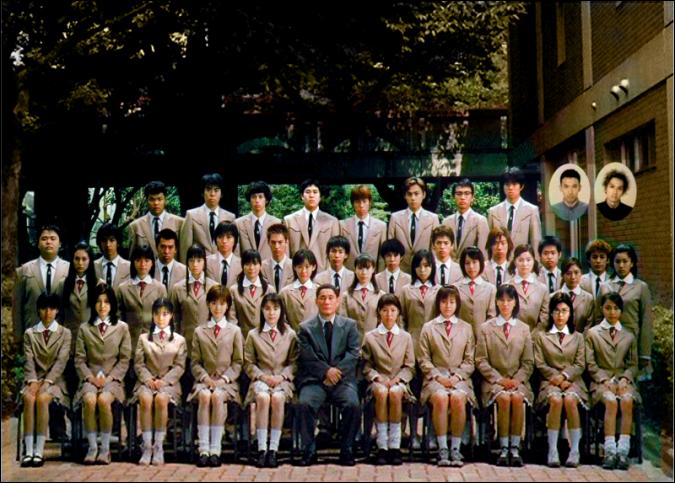 Run: A Battle Royale Memorial from Kirsten Irving
2015 marks 15 years since the release of Japanese thriller Battle Royale. From novel to manga to movie, the story has shifted form, losing none of its shock value. A school class is sent to an island to kill each other as part of a state-sponsored game. After three days, if more than one student survives, everybody dies. Run, named after the movie's final line, is an exploration of the cracks between the three versions. Poet and BR obsessive Kirsten Irving will host an immersive poetry show casting the audience as class members and introducing (and dismissing) the doomed students. Expect formal tricks, film, costumes, satire, pathos and dark humour, as we learn how to fight a Battle Royale.
>>>
The Poetry School will be following the progress of all these projects closely, and reporting on them – you'll be able to find details on CAMPUS, our social network, as well as via Facebook and Twitter. 'Lo and Behold!' supports innovative and exciting projects that might not have been able to flourish without a little extra financial support from the Poetry School. We look forward to telling you all about them!