There are two types of fictional worlds, one that exists within its own sphere and the other – a place we travel to from our own world.
For me the second has always been more compelling, the idea that there are layers to our world, a sort of Platonic imprint, inhabited with creatures or heroic beings. The notion of a portal is something that is appealing, a mirror, a cupboard- often mundane everyday objects that become magic doors to another sort of wilderness.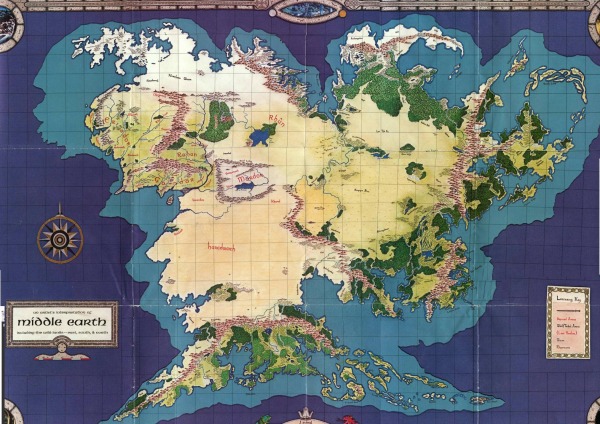 Westeros and Middle-earth feel more like history to me than an entirely different cosmos. We have a connection to the characters because they feel tangible, even as hobbit or shapeshifter. I think worlds which really capture the imagination have been written with this in mind, built from the bottom up, with an entire culture in mind. The songs and poems that are born from this process add an invaluable insight into the history of a place. Folklore especially acts as a 'true' cultural barometer and enhances our understanding of the inner worlds of the characters.
How then to create these relatable texts, and where to start? There is an interesting correlation with cartography, as if all stories perhaps begin with geography. From an anthropological standpoint this is not so far-fetched. It is no coincidence that epic poetry was often written by those living in colder climates, to increase the amount of campfire time. Fantasy novels often contain maps – the landscape an integral part of the narrative, sometimes coming alive itself.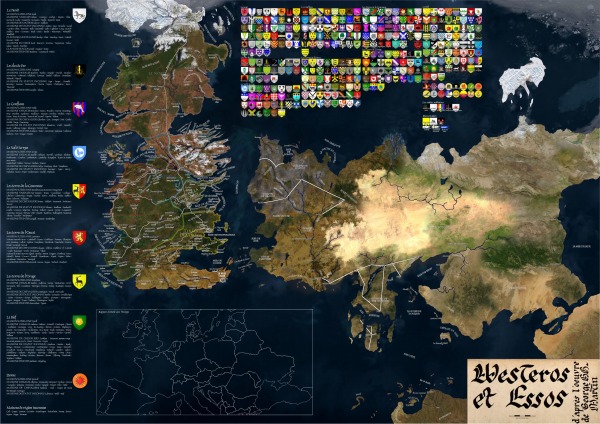 Culture is a map, another world, built from archetype, a collective consciousness. If you skip the poems, the songs then you miss the adventure, the true journey and by extension, the most fundamental kind of reality. Perhaps fiction and fantasy are more real than a trip to the shops will ever be.
With all this in mind world-building becomes an essential part of human experience, a quest for truth. I hope anyone taking my upcoming online course will take this away with them.
Sing all ye joyful, now sing all together!
The wind's in the tree-top, the wind's in the heather;
The stars are in blossom, the moon is in flower,
And bright are the windows of Night in her tower.

Dance all ye joyful, now dance all together!
Soft is the grass, and let foot be like feather!
The river is silver, the shadows are fleeting;
Merry is May-time, and merry our meeting.

Sing we now softly, and dreams let us weave him!
Wind him in slumber and there let us leave him!
The wanderer sleepeth. Now soft be his pillow!
Lullaby! Lullaby! Alder and Willow!
Sigh no more Pine, till the wind of the morn!
     Fall Moon! Dark be the land!
     Hush! Hush! Oak, Ash, and Thorn!
Hushed be all water, till dawn is at hand!

– The Hobbit, 'Sing all ye joyful'
Create your own poetic 'storyworld' and use poetry to gradually reveal its details on Emma's new online course, New Myths and Legends: Building a World through Poetry. Book online or ring us on 0207 582 1679.