In the latest in this series of feature-length interviews with independent publishers, set in our imaginary poetry theatre pub somewhere in Lambeth, we spoke to Clive Birnie of Burning Eye Books…
Hello there, Clive! What are you drinking?
Clive: Brewdog Punk IPA.
How long has Burning Eye been running?
Clive: The first Burning Eye title (Slinky Espadrilles by Ash Dickinson) was published in May 2012.
What were some of the practical things you did to get started?
Clive: I funded the start up costs of Burning Eye myself. This included buying a Mac, Adobe Creative Suite, a bunch of ISBNs etc  and a cash deposit in the Burning Eye bank account for working capital. About £3k in total. In practical terms I took apart books published by Bloodaxe etc measured them, weighed them, analysed the specification. Then I practised typesetting some test books until they looked similar to the benchmark titles I had chosen and spoke to the printers who published the quality of book I was after to understand their practical requirements and to get some hand holding on the first books. It wasn't that hard. It is important to pick your business model. I go for very short runs and just in time stock turn. This allows me to keep a larger number of titles in print (35 at the time of writing) and stretches the working capital across a longer list of titles than some publishers might go for. Others like Shearsman go for print on demand. There is no right or wrong way. You have to find the one that matches your agenda.
Does your personal background lend itself being an independent publisher?
Clive: Yes and no. My background is in business. I am co-owner and CEO of a small consumer goods company which contract manufactures own brand products for supermarkets. 20+years in brand marketing, sales, operations, blah blah blah all that. So I know how to run a business from a practical point of view. But the business career was me taking Philip Larkin's advice about not giving up the day job. It just ran away from me for a long time and starting Burning Eye was part of a process of putting my head back into a space where I had intended to be from the start. Does that qualify me to be a publisher? Who cares. Plenty of people used to tell me I would get nowhere in business because I didn't have a degree, or go to the right schools or wear the right shoes (true). To be an editor / publisher you need to have read widely, and have an opinion and some attitude. I remember reading a Roddy Lumsden quote somewhere along the lines of being an editor is to scratch your mark upon the culture or something (sorry Roddy I have probably mangled that!). A bit of edge. A bit of ego. A Macbook Pro and bang – you're a publisher.
Where does the name Burning Eye come from?
Clive: I have spent my life spelling my surname Birnie with an I, Birnie with an I, Birnie with an I, and the guy at my local Indian Restaurant calls me Mr Burning.
Could you describe the sort of poetry you publish? 
Clive: Performance Poetry / Spoken Word. Burning Eye only publishes poets who are working the performance circuit. Most (but not all) of our poets are professionals. It is what they do for a living. Within that sphere I look for individual voices. Different subject matters. I lean towards urban realism. Aim for a feminist edge. A bit of punk attitude. I like tales from ordinary life over musing over a bloody chaffinch. Mairi-Campbell Jack writing about post-natal depression. The angry feminism of Megan Beech.  Salena Godden writing about fucking in station car park.  Plenty of comedy be it Daniel Cockrill's collaboration with the cartoonist Tony Husband, or the 21st Century Kook of Ash Dickinson or Rob Auton. I like to see a bit of craft at work as well. It has to stand up on the page and punch when the performer is not present or it is not a book.
How are you different from other independent publishers?
Clive: We make our own market. Most (not all) poetry publishers are all chasing the same reader, the same prizes, a moment in the spotlight of the marketing machine of the Forwards, PBS recommendations, TS Eliot, Next Gen etc. I work on the principal that you should always look to make your own market rather than compete in an already crowded one. Spoken word poetry was (mostly) being ignored / neglected. That was an opportunity.
On average, how many books do you sell in a year?
Clive: 5-6,000.
Do you sell more online or by wholesale/retail?
Clive: The largest % is sold via the poets at gigs. 75%. We are 1 year into working with Inpress so that has made an impact on the trade % so volume wise it is a little higher than online but as others have already said in answering this question the margin is in online direct sales.
What have been some of your biggest successes so far?
Clive: The biggest seller is Rob Auton's In Heaven The Onions Make You Laugh (just shy of 1000 copies to date), Ash Dickinson and Jonny Fluffypunk are also top sellers. I guess that tells you that comedy sells.
What's the best thing you've found from the unsolicited pile?
Clive: Boldface by Nasser Hussain.
How important is the physical book design for you?
Clive: Crucial. The cover design is key of course. Then there is the right balance between physical specification and cost. I look at the output of some publishers that use a formula approach to cover design but then over specify the paper for what is otherwise a pretty ordinary book. This just strikes me as being wasteful of resources. There are one or two who could save a lot of money. If you are going to premium spec a book then do it right. Sidekick get it right for me in that respect. With Burning Eye I aim to produce an attractive but cost effective product. We publish regular paperbacks with an album artwork approach to covers.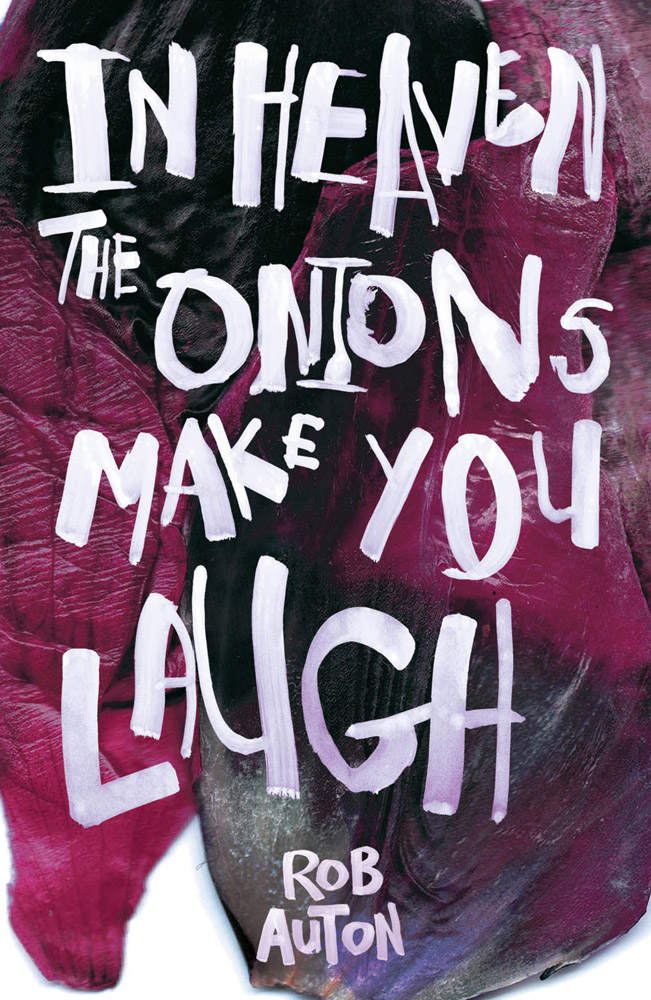 Who prints your books?
Clive: I have used several short run digital printers. Right now mostly Imprint Digital for poetry and Grosvenor for novels because their payment terms are the longest I have managed to negotiate so far. I stopped using one publisher after a couple of quality / service cock ups and their indifference to my requirement for longer terms. Sometimes the payment term is more important than the unit cost. It is all about a fine balance of the right quality, service, specification and terms of trade.
Could you describe your editing process? And how long does it take start to finish?
Clive: There are two sides to editing. One is the selection process. This is now a two person process with Thommie Gillow having come on board earlier this summer to assist me.  Then there is turning a manuscript into a book. There are now three people involved in this. Thommie, myself and a freelance copy editor. Since I started working with the copy editor she has immeasurably improved how we work. To be honest she is a better all round editor than I am. We use a mix of tracking changes, draft edits / layouts, and lots of emailing. Some books go through ten or twelve versions before they go to print. How long? As long as it needs. Some are done in a few weeks. Some take a few months.
What's your submissions policy?
Clive: Closed unless we say otherwise. Which means look out for the calls for submissions which come once or twice a year.
What are some basic mistakes people make when submitting to you?
Clive: Not reading the website. Assuming that name dropping a poet we already publish means the submissions process does not apply. Emailing and emailing and emailing even though we have already told you when to expect a response. Submitting when you have never stood in front of a microphone or been to a live poetry event. The advice for anyone submitting to any poetry press is pretty straightforward: read the guidelines and follow the guidelines. If in doubt as to what the guidelines are, do not submit.
Where do you look for new writers?
Clive: The live circuit and via submissions calls.
What advice would you give to poets today trying to get published?
Clive: Do some gigs. Do some open mics. Read widely. Read books by headline poets. Read books that win prizes. Read webzines. Read lit mags. Read read read. The more you read and the more you write and the more you learn your craft the better you will get. There are no short cuts. Also dull identikit process workshop poets are ten a penny. Ask yourself how are you going to stand out and start fires?  Also, understand that it takes time to build up a good body of work and not to rush at it. Too many poets start chasing a book deal far too early. Be patient. Shrug at rejections. Keep going.
How do you pay your writers? How does remuneration work?
Clive: They get royalties on online and trade sales. But mainly they can buy books at a heavy discount so that when they sell them on the road they gain some incremental income. I see this as core to Burning Eye's purpose. We are here to help our poets make a living out of being poets. Also we allow poets to cash in royalties as credit for books. Or to take royalties in free copies of books which they then sell…
What is your approach to marketing and promotion?
Clive: All the usual combination of social media, blogging, email newsletters, begging, pleading, not bothering Write Out Loud and Sabotage Reviews with too many books because I don't want to wear out their positive support. I send all the usual journos wasteful copies of books that they have no interest in reviewing in the vain hope that one time we will score a goal just like every other poetry publisher. Oh – I park samples of Burning Eye titles on Slideshare and Issuu – they get masses of hits. More importantly I try to work with poets who gig gig gig gig gig. Poets who work and work and see the book as something incremental to their offer are walking, talking one person marketing campaigns. People like to buy a book direct from the writer. I aim to navigate a path that adds value to the poet. Poets tell me that having a book published by Burning Eye helps them get booked for more of the bigger performance venues and festivals. Poets who get booked by the bigger performance venues and festivals sell more books.
Do you make any money from publishing?
Clive: Burning Eye made a small profit in its second fiscal year, but I take no income from it, it all goes back into the publishing programme.
What would help? Do you think the state or any other institution should do more for independent publishers?
Clive: I don't see a need for help. I saw a comment somewhere that bemoaned the fact that a particular book chain only buys books that it can sell. I am unsure what else a bookshop would do with books. I am not that hung up about bookshops. I chase the sales to them because it is part of the mix and adds validation to the standing of Burning Eye as a press and helps attract the kinds of artists I want to work with. But there so little return no small press in the 21st century should be hanging their whole strategy on it.  I accept that poetry is a niche game but I also accept that the book chains are pretty poor at selling poetry. I went into a large Waterstones branch recently and there was not one Next Gen title, none of the Forward shortlisted titles, none of the Aldeburgh short listed titles. No PBS recommendations. In other words the biggest UK retailer of books had ignored some of the biggest marketing campaigns mounted for poetry books and just stocked some dusty books by some dead white blokes.  I guess the buyer must be a dead white bloke. But, that said, I like the artisan passion of the small presses myself and the long tail wonder of the Internet age means we are not subject to the tyranny of the shelf (see The Long Tail by Chris Anderson). I don't particularly see the need for the state to get any more involved than it is already in a sector, which, if you judge it by the number of active presses, appears to be flourishing. Where is the crisis?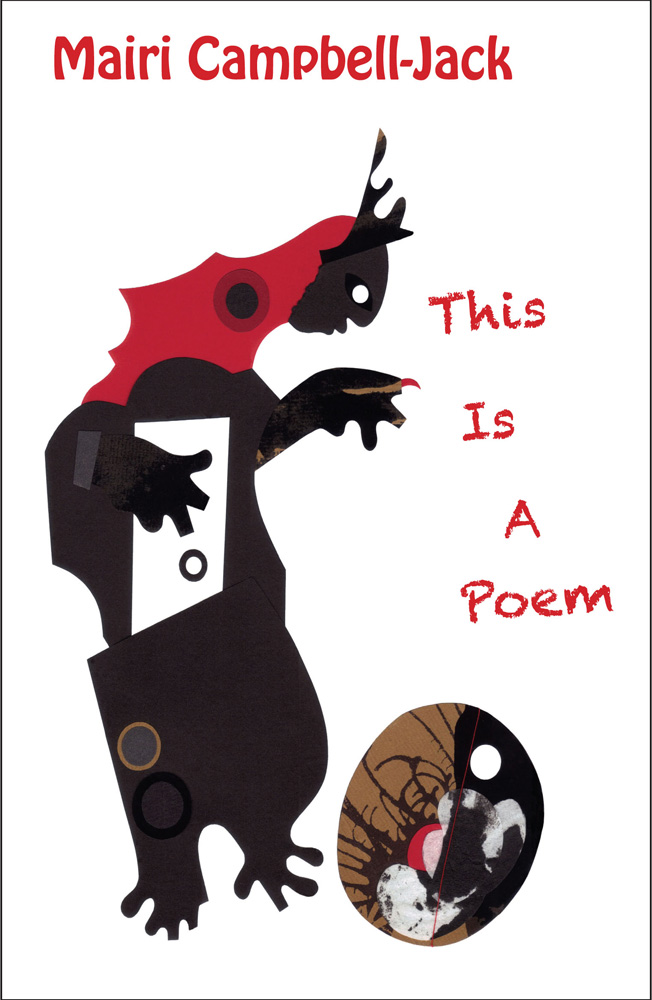 Do you work full-time as a publisher?
Clive: Officially no. I allocate 2 days a week to it but the total number of hours it soaks up is probably more than many full time jobs. In theory I have one of those already but my partners and colleagues in that venture are supportive of me diverting my energies into Burning Eye.
What do you think is a suitable second occupation?
Clive: Something completely different and unrelated to the arts.
Who distributes your books and where can I buy them?
Clive: Burning Eye is a member of Inpress so they represent us to the book trade, distribution is by Central Books. You can buy our books direct from Inpress online, from the Burning Eye Book Store (which is located on a server farm in Nevada) or from all the usual suspects if you march in armed with a title and an ISBN number and demand that they order it for you. BUT if you really want to support a Burning Eye poet go to a gig and buy a book directly from them.
Do you have any staff? If so, how many?
Clive: Burning Eye is me, my wife KB (who handles the web sales), Thommie Gillow (co-editor) with freelancers pulled in as needed. I don't have interns. I think the concept of unpaid interns is criminal and would like to see it stamped out.
Apart from books/pamphlets, what else do you make?
Clive: Trouble?
What other indie publishers do you like?
Clive: Influx, Penned in the Margins, Nine Arches, Smokestack, Shearsman, Salt, The Emma Press, Valley Press and Bloodaxe.
How optimistic are you about the future of independent publishing? Are you satisfied with your own solutions to the problems it currently faces?
Clive: The future looks OK to me. What are the problems?
Do you have anything to add about e-books / Amazon / the Internet that hasn't already been said a thousand times before?
Clive: Only: get over it. They / it ain't going anywhere. The possibilities of the digital age are immense.
What advice would you give to someone starting their own independent publishing business today?
Clive: Be realistic about the financial returns, and learn how to write the code to format ebooks.
Tell me something about being an independent publisher that most people don't know.
Clive: To paraphrase William Burroughs: anyone who can pick up a Macbook Pro and upload an ebook owns publishing.
…
Pub Chat aims to highlight the extraordinary amount of interesting poetry presses there are today, and the amazing work they do and the incredible writers they publish. We hope this series will give poets and writers alike a greater knowledge of the independent publishing landscape as a whole, as well as providing a public forum where publishers can be honest, open and candid about publishing as a business. Note: a selection of these questions have been taken from Cyril Connolly's 1946 'The Cost of Letters' survey. 
Businessman, publisher, and poet, Clive Birnie lives in Portishead in the UK with his wife, a daughter and a French dog called Trotsky. Clive is editor and founding partner of Burning Eye Books, and has had poetry published by Qarrtsiluni, Popshot, Message In A Bottle, Snakeskin,The Delinquent, Inky Fingers, in Inczine #5 & #6, and Verse Kraken 2. A fourteen poem experimental sequence Terminal Insemination Art was published as an e-chap by Silkworms Ink in 2012. He has had several flash fiction pieces published by The Delinquent and visual poetry published by The Delinquent, Streetcake and M58. In February 2011 he completed a seven poem commission for The Brewhouse Theatre, Taunton, UK. Clive was short-listed in the Wells Festival of Literature Poetry Competition 2011 and The Bridport Prize Poetry Competition in 2013 and twice in 2014. He won the Wyvern Prize at the 2013 Wells Festival of Literature Poetry Competition.