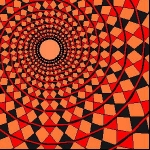 Trust the Image (Face to Face)
The image is a poem's engine; for poets, writing fresh and powerful imagery, encouraging the reader to think about the content of a poem in more than one way, is a joyful experience. On this course we'll look at how poets use figurative language; how to avoid safe/predictable tropes in favour of daring/surprising imagery; the role of the physical senses; simile and metaphor, synecdoche and how/when to use these devices; the role of symbolism in poetry, and how certain poets – e.g. Wallace Stevens – use encoded symbolism in their work; image clusters; the extended metaphor; and audacious metaphors/the conceit. We'll read lots of examples of published poetry and try different strategies/approaches to push ourselves out of our comfort zones to create whole new 'image banks' for new work. And in a first for us – we're running the same course online and face-to-face at the same time. Face-to-face students will have two intense generation sessions followed by a writing break, and the concluding with a feedback session. You'll keep in touch between sessions via email or CAMPUS.
This is a private group. To join you must be a registered site member and request group membership.