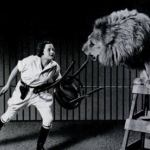 Training the Poem 2016
Terrance Hayes said '… a stork brings the poems. They are little creatures I have to train and send out into the world.' If you already know the basics, have a few fledgling poems and are looking for ways to take your work to another level, this course is for you.
This is a three-term course but you can start at the beginning of any term. You will be encouraged to experiment and play and at the same time expand the knowledge of your craft through close readings of published poets and the work of other students.
There will be an emphasis your own writing process and how understanding this can help you develop a style and voice. You'll explore ways in which you can free your unconscious mind to move towards the poem's point of discovery. You'll begin to develop your own methods of working on your poems using your conscious writerly mind to craft, revise and complete them.
Workshops will include writing exercises based on readings of published poems You'll receive regular feedback on your work and each term will include the close reading of a complete published collection or pamphlet, as a way of examining in depth an individual poet's style, voice and aesthetic. Where possible, the poet will come and read for us.
We'll finish the year with a public reading.
This is a private group. To join you must be a registered site member and request group membership.