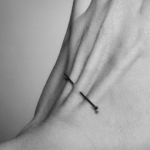 The Poetry of Pain (Open Workshop)
As developments in technology increase our access to the world, it can often feel like we are losing touch with the bodies we inhabit, and the remarkable functions they provide from moment to moment.
Whilst we often treat pain as an inconvenience to be blanketed over with medication, it can also provide us with a way to get back in touch with the bodily experience, providing new angles for original writing. In this Open Workshop with Daniel Sluman, we will explore pain as an objective sensation that brings us closer to an understanding of the bodies we possess, and new ways of describing it. We will look at how pain has been used by contemporary writers to bring the human body to life, and how we can use similar methods to better understand our physicality, and how it relates to the outside world.
This is a private group. To join you must be a registered site member and request group membership.