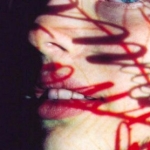 Online Feedback Course with Catherine Smith
Do you have a heap of discarded poems sitting on your sideboard or desktop which just won't work no matter how many revisions you make? The Poetry School's online feedback workshops provide a place for the general improvement of your left-for-dead poems, your work in need of refreshment, and your brand new pieces. Bring poems of any size or shape to these sessions for detailed written feedback once a fortnight from a tutor, and general group feedback from fellow students. This group will be especially good for those with a large batch of poems that they are looking to ready for magazine submission.
To book your place on this course, please go to: http://tinyurl.com/catherinesmithfeedback
This is a private group. To join you must be a registered site member and request group membership.