In a recent interview with Helen Ivory, we discussed the new dawn of lo-fi poetry: zines that embrace their low-budgets, a preference for the hand-crafted  over the sleek. Helen came up with this wonderful summary of the situation:
'because of Kindle, books will generally become more beautiful as objects and be valued as such, rather than just methods of giving and receiving information. It seems to me a bit like when photography was invented, when there was a device which could record the world in perfect detail so the reaction was that painters started to explore and question how they approached their medium.'
My co-editor Tori Truslow and I were very much in this frame of mind when launching our magazine Verse Kraken. We wanted it both to be a digital and free zine but also enjoyed making limited editions that playfully found new media through which to communicate the works. In this spirit, I have pillaged my bookshelves for some of my favourite examples of lo-fi poetry. Many of them were found thanks to editing Sabotage Reviews, but also through word of mouth, and brilliant pieces by Dan Holloway on self-publishing. And so, in no particular order:
Billets doux by Dancing Girl Press is a treasure box of fifteen love letters written by fifteen poets with each presented distinctively. Masterminded by Kristy Bowen, Dancing Girl Press is generally a wonder, publishing over 200 pamphlets by women over the years. Each has its own distinct cover, often designed and collaged by Kristy herself.
anachronism: a handmade chapbook of typewritten poems by Anatol Knotek. Each copy has been typewritten with 16 poems chosen from a pool of 50 making no two objects the same.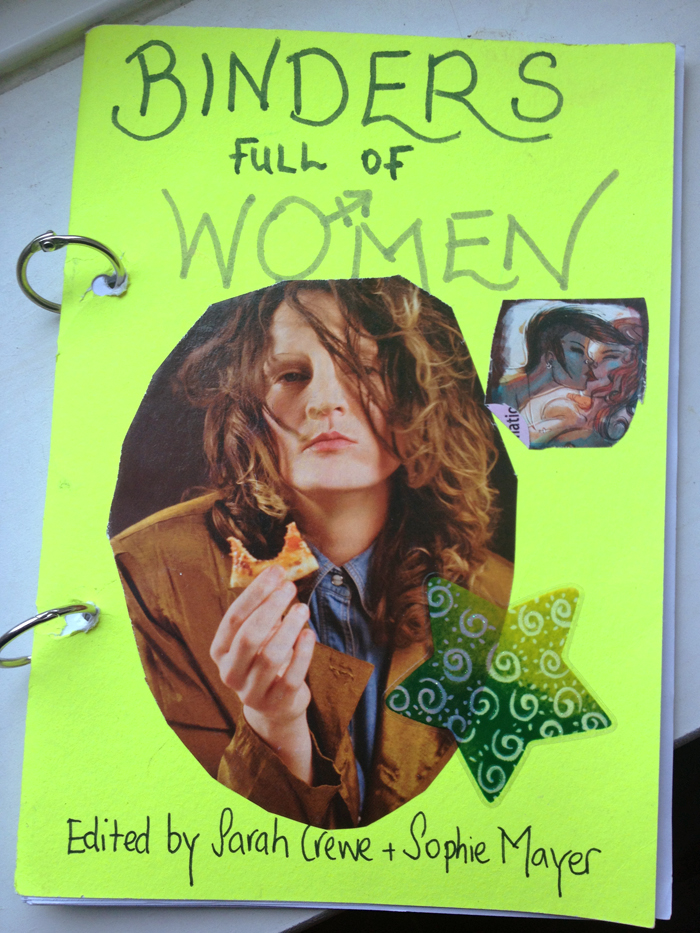 Each idiosyncratic issue of Fuselit is gorgeously handmade reflecting its chosen theme. The 12th issue 'Fox', for instance, featured a handcrafted zine with the painted face of a fox, hidden in a brown paper bag from which his eyes peered out. The bookmark was a fox-tail, while a CD included both relevant music and a video game. Naturally these sell out fast though there appear to be some copies left of the latest one, 'Contraption'.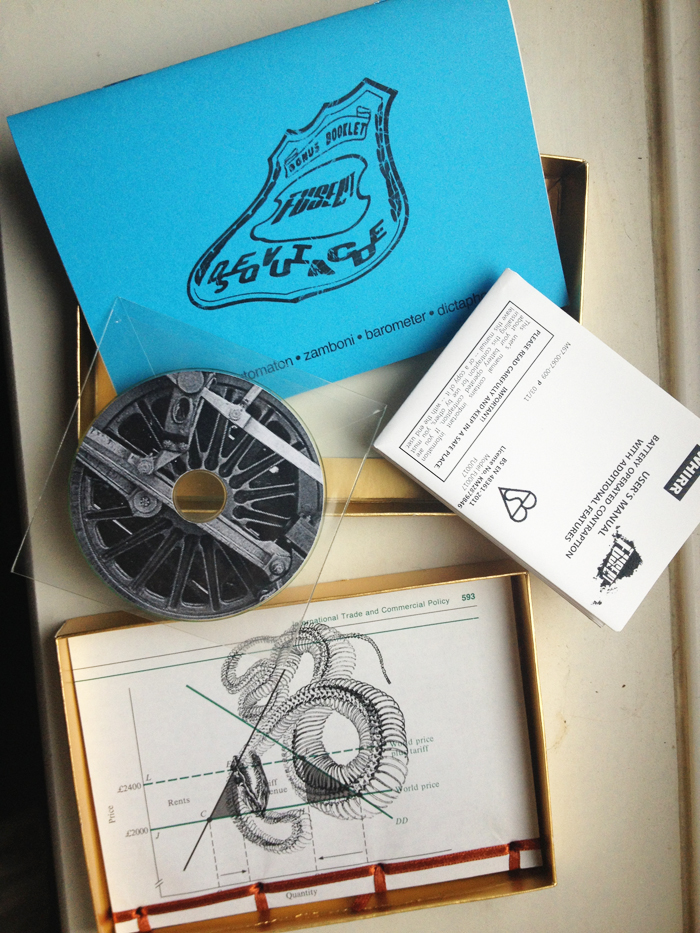 Rising might not be the first thing to come to mind when discussing hand-crafted products, but it would be an oversight not to mention it on this list. Printed on a shoestring budget by Tim Wells for over two decades and handed out for free, this is a resolutely underground zine with no internet presence and a large cult following. This irreverent zine has a suitably cut and paste aesthetic. You can read an interview with Tim here.
Each copy of Chris McCabe's play on voices Shad Thames, Broken Wharf comes in a box with a unique relic mudlarked from the shore of the Thames.
Following her success in the Saboteur Awards with her concertina pamphlet Lune, Sarah Hymas has created a new pamphlet Sea-creatures made out of torn pages and maps, delicately bound together with string. It'll be released later this month.
Victoria Bean's Bang bang is a hand-sewn edition of poetry in Helvetica. You can read her full poem and see images of her work over on Peony Moon as part of its Against Rape online campaign.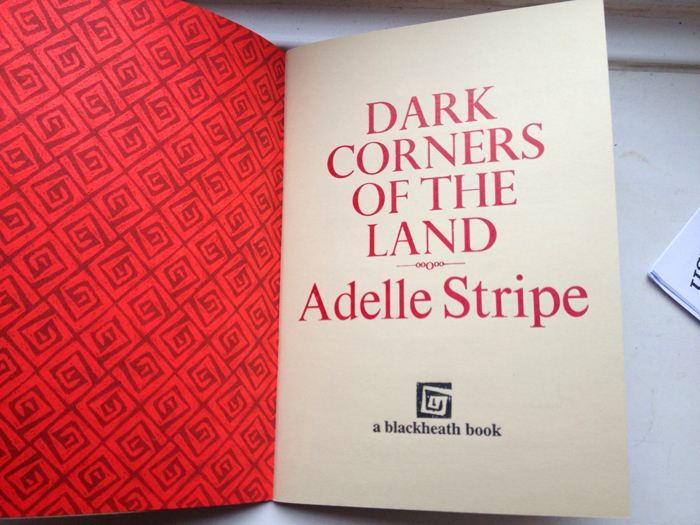 Several presses specialize in creating unique pamphlets, such as Blackheath Books which eschews modern technology in favour of letterpress. Like This Press publishes limited edition books in boxes and has a gorgeous DIY aesthetic, see in particular SJ Fowler and David Kelly's collaboration made out of 34 postcards in a box. The delightfully quirky MIEL craft distinctive-looking books, journals and stationary, it feels apt to point out in particular Lisa Solomon's Hand/Made. Finally, the Annexe Introducing series are an affordable way to discover new voices through engaging mini-chapbooks.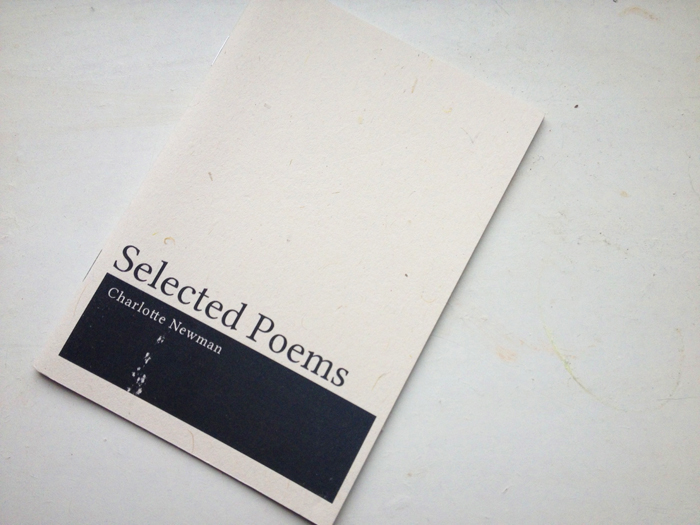 Lucy Furlong's Amniotic City is a beautifully produced psychographical poetry map.
Two sadly defunct projects were particularly playful with their media: Wrapper Rhymes did what it says on the tin and published poems written on wrappers. The Poetry Digest meanwhile, was the world's finest edible poetry journal and involved some hardcore baking from editors Chrissy Williams and Swithun Cooper for each launch.
Verse Kraken and Fuselit, offer both online and physical editions, others – for example ctrl+alt+del – are made to be downloaded, printed, and even folded. Perhaps the next stop for zines and chapbooks is print-at-home 3D poetry?
Claire Trévien is the Anglo-Breton author of the pamphlet Low-Tide Lottery (Salt), and The Shipwrecked House (Penned in the Margins), which is longlisted in this year's Guardian First Book Award. Her poetry has appeared in numerous magazines and anthologies including the Forward Book of Poetry 2014 and Best British Poetry 2012. She edits Sabotage Reviews, co-edits Verse Kraken, and co-organizes Penning Perfumes.