Tell us about your workshop
Chrissy: It's called 'The Great Escape', and it will involve generating new poems infused with exotic locations and unfamiliar imagery. We carry ourselves with us wherever we go, but maybe doing it in a new place, visually, sensually, will yield some interesting results. I've got some exciting places to share with people, for us all to respond to in our writing.
Does travel broaden the mind?
Chrissy: I think an open mind will be broadened by travel, yes, by letting itself have new experiences. If they really are new experiences that is, and not just different versions of the same thing back home. A different brand of crisps does not constitute a spiritual journey. (Or, at least, not always.) This reminds me of a story. While I was visiting a friend in Glasgow, he came back from the pub toilets chuckling to himself. He'd overhead two friends talking about a third friend, who'd just come back from travelling for a year: "Have you seen him since he's been back then?" "Aye. You?" "Aye." *pause* "He's the same boring bastard he was before he left, isn't he?"
Going anywhere nice on your holidays this year?
Chrissy: At some point, I hope there will be manatees.
What's on your holiday reading list?
Chrissy: A mix of twentieth-century essays on poetry criticism and the latest Murder, She Wrote novelisation, as well as more individual poetry collections than I'm able to keep track of, selected from the towering pile next to my bed.
Book your place on Chrissy's workshop, The Great Escape, Tuesday 22nd July 2014, 2-4:30pm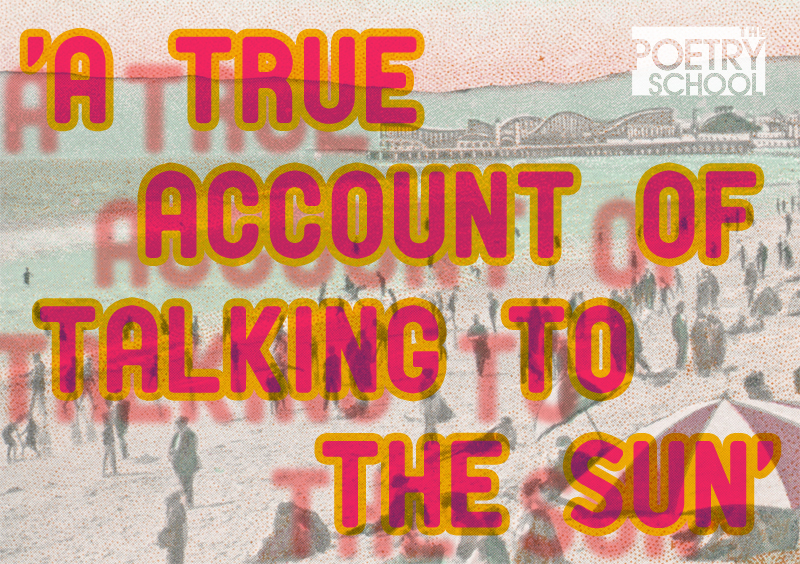 A True Account of Talking to the Sun: a poetry summer school
21 July – 25 July 2014
A full programme is available here. To book, visit www.poetryschool.com or ring 0207 582 1679